It's a Celebration of Great taste and Unmatched quality – Famous FoodsLife is incomplete without the real taste.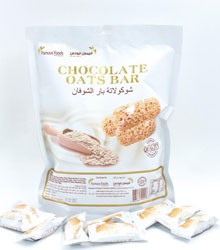 Welcome to Famous Foods
---
Famous Foods are one of the leading food product supplier in KSA. We are maintains strict quality control for all our products. The quality assurance team has adopted strict standards at each stage of production to achieve the best quality for Company's End Products. Our vision is to take our products to national standards in quality and value by conceiving higher measures in product manufacturing. Our mission is to take up hi-tech and innovative applications in our production process through diligent research and development; thus keeping up the worldwide acclamation of our products.